August 24 2017
HAPPY VINAYAKA CHAVITHI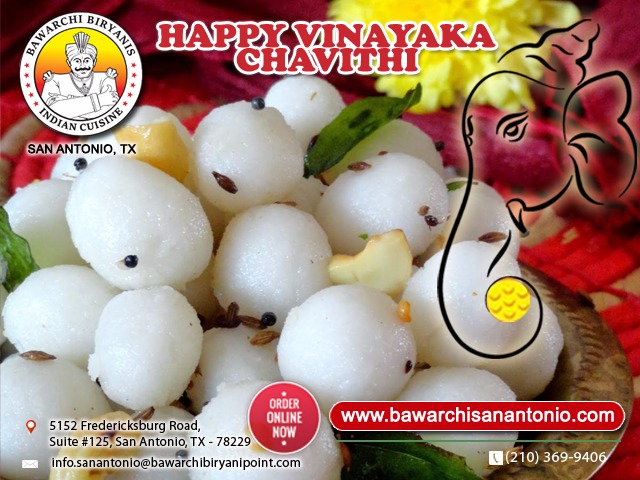 ---
August 3 2017
LAUNCH OF ANDROID AND IOS MOBILE APPS OF BAWARCHI SAN ANTONIO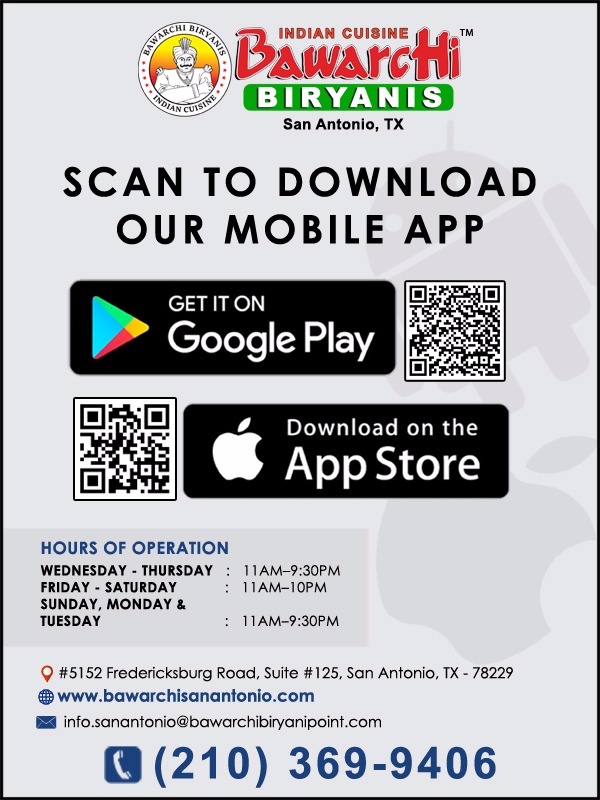 We are excited to announce the launch of Android and iOS mobile apps for Bawarchi Biryanis, an Indian Cuisine Restaurant in San Antonio, TX.
Download the apps by scanning the QR Code in the image on the left (or) download by clicking the links below.
SKIP THE LINES AND ORDER USING THE MOBILE APP
Downloads:
#BistroStack #Indian Restaurant #Bawarchi San Antonio #MobileApps #Andriod #IOS
---
January 15 2013
DINING ON A BUDGET | BAWARCHI BIRYANI POINT
An article on the dining experience at our San Antonio location by Edmund Tijerina, Food and dining writer @ San Antonio Express News.
Click Here to view the complete article.
---